Last updated: 6 December 2017, 9:48 pm
US President Donald Trump says the US recognises Jerusalem as Israel's capital, ignoring a long-standing convention.
In the wide anticipated move, Trump said it was a "long overdue step".
He also confirmed that preparation would start for the US embassy to move from Tel Aviv to Jerusalem.
Its prime minister, Benjamin Netanyahu, praised a "courageous and just decision" and said it was a "historic day", as he urged other countries to follow America's lead.
Earlier today experts had labelled the decision the "kiss of the death" to the two-state solution to Israel and Palestine.
Iran warned it would "provoke Muslims" and lead to an "increase in radical, angry and violent behaviour".
Islamist group Hamas said the decision "opened the gates of hell" on US interests in the Middle East.
Speaking from the White House, he declared: "Israel is a sovereign nation with the right like every other sovereign nation to determine its own capital.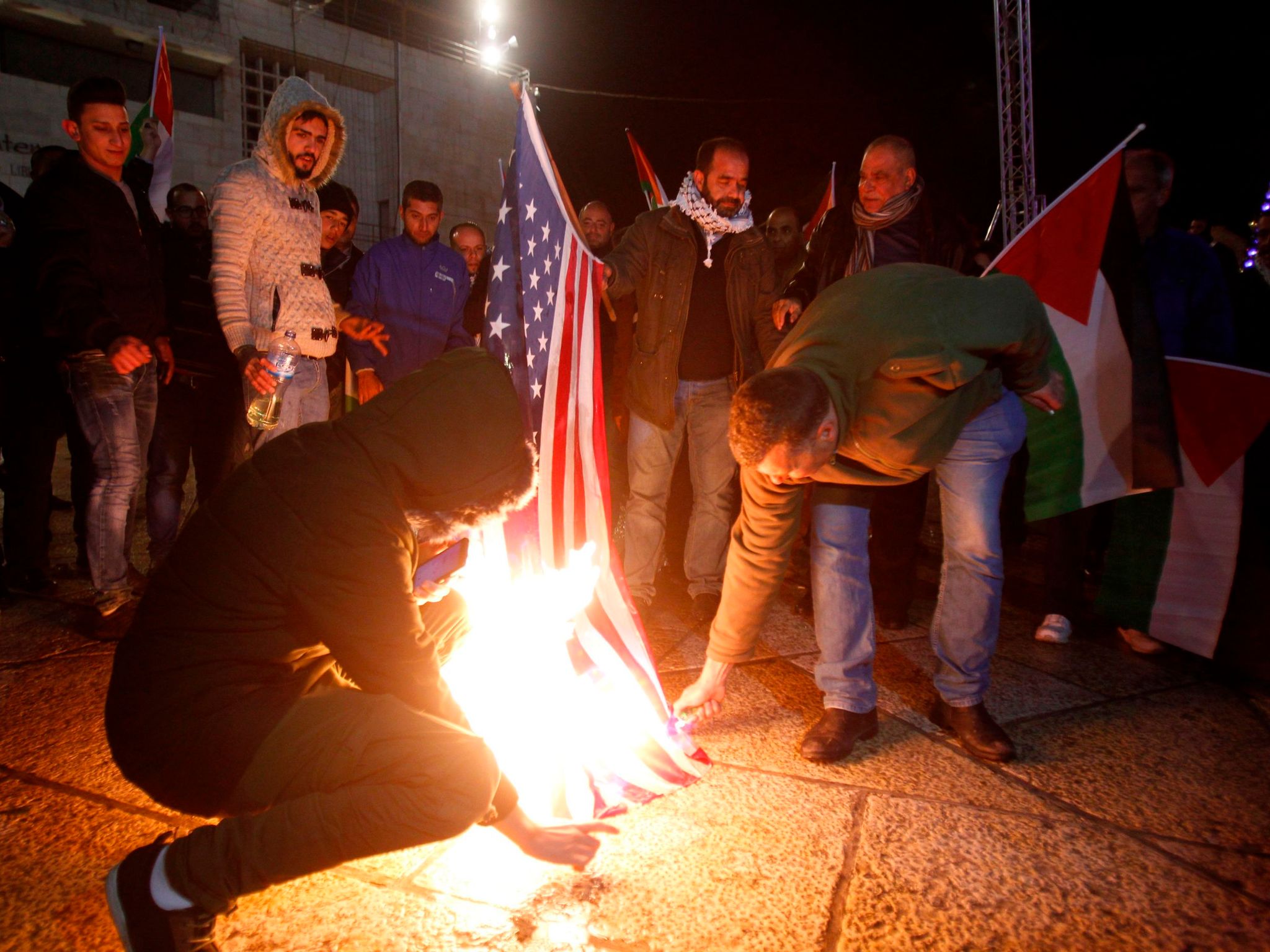 "Acknowledging this as a fact is a necessary condition for achieving peace."
Vice-President Mike Pence is expected to travel to the region in the coming days.
"[The decision] is not intended in any way to reflect a departure from our strong commitment to facilitate a lasting peace," added Trump.